Cloud Server VPS Murah & Terpercaya di Indonesia
Pindahkan aplikasi high traffic kamu ke platform enterprise cloud server (VPS) di Dewaweb dengan standard keamanan ISO 27001 dan 100% Uptime SLA. Cloud VPS Linux & Windows Dewaweb dilengkapi dengan Intel Xeon Gold, NVMe SSD Software Defined Storage, Auto Healing Network, Unlimited Bandwidth dan Ninja Support 24/7. Tanpa ribet dan harga terjangkau.
Pilihan Cloud VPS Dewaweb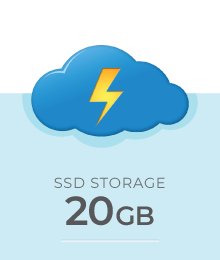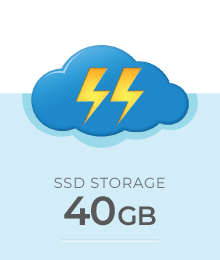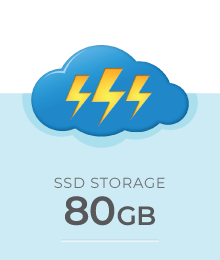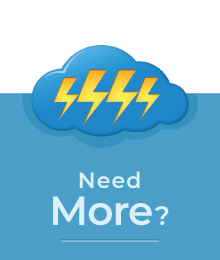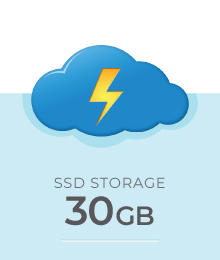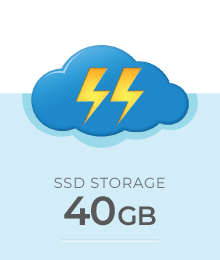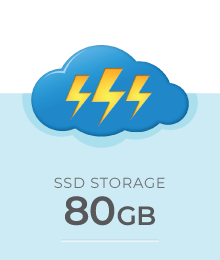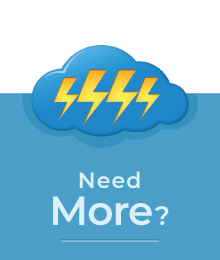 * Harga belum termasuk PPN 11%
KEUNGGULAN SEWA CLOUD VPS DARI DEWAWEB
Kenapa harus sewa cloud VPS dari Dewaweb? Karena keunggulan Dewaweb yang mampu menyelesaikan beberapa masalah di website atau aplikasimu berupa keamanan, kecepatan, kehandalan dan pelayanan terbaik.
Best Services in Class

Free Server Configuration*
Dewaweb siap membantu instalasi dan konfigurasi awal server kamu. Silahkan masukan detil konfigurasi yang diinginkan saat order.
*) only for Linux servers

Legendary Ninja Support 24/7
Nikmati layanan support kelas dunia ala Ninja Dewaweb yang legendaris dan pertama di Indonesia - 24 jam sehari via helpdesk, live chat dan telpon.
*) untuk server self-managed, layanan support terbatas untuk reboot, rebuild, dan upgrade server. Hubungi Sales untuk harga layanan full-managed support.
Built for Performance

Free Unlimited & Fast Bandwidth
Nikmati kecepatan network tingkat tinggi tanpa limit data transfer untuk traffic dalam negeri dan internasional. Tidak perlu kuatir ada extra charge untuk pemakaian bandwidth.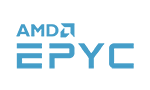 AMD EPYC CPU
Server terbaru Dewaweb menggunakan teknologi AMD EPYC (Rome) yang super cepat dan efisien untuk melayani workload aplikasi yang berat.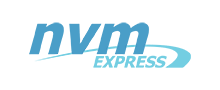 NVMe SSD - 5x Faster
Teknologi storage NVMe SSD yang 5x lebih cepat dari SSD disk generasi sebelumnya, membantu meningkatkan kecepatan proses aplikasi dan database.

Free 25G Private VLAN
Dengan private VLAN low latency dan kapasitas up to 25 Gbps, kamu bisa melakukan HA load balancing, database replication, atau transfer data super cepat antar cloud server di network Dewaweb, tanpa harus melewati public Internet.

Software Defined Storage
Teknologi penyimpanan data terbaru menggunakan multiple storage nodes dan high-speed dual 25 Gbps network untuk IOPS throughput maksimal dan low latency ~ 0.1 ms.

100% Uptime SLA
Cloud Infrastructure Dewaweb di-desain dengan full redundancy dan kemampuan auto healing di sisi network, storage, hardware, dan software untuk memberikan jaminan Uptime 100% SLA.
Built for Security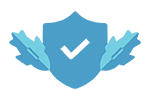 Premium Anti DDoS Protection
Nikmati proteksi Anti DDoS premium dari Cloudflare Magic Transit tanpa biaya tambahan. Server kamu akan terlindungi dari semua jenis serangan DDoS L3/L4 tanpa penurunan performance sedikitpun.
*) untuk tambahan proteksi DDoS L7, silahkan hubungi kami.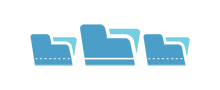 Triple Data Replication (Better than RAID)
Dewaweb menyimpan setiap data kamu di tiga disk berbeda di tiga storage node berbeda. Teknologi storage terbaru ini lebih aman dan canggih dibanding teknologi RAID yang umumnya dipakai.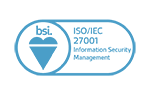 ISO 27001 Certified
Menunjukkan komitmen tinggi dari management untuk memastikan keamanan data pelanggan dan infrastruktur cloud sesuai standard prosedur keamanan kelas dunia.

Free KernelCare Protection*
Dapatkan free KernelCare license untuk memastikan kernel Linux kamu selalu up-to-date dan tanpa perlu reboot lagi.
*) only for Linux servers

Free Imunify360 Security*
Lindungi server kamu dengan teknologi AI (machine learning) dari Imunify360 yang bisa beradaptasi dengan cepat mengantisipasi ancaman cyber security terbaru.
*) only for qualified Linux cPanel servers
Built to Last

Quick Healing Network
Server kamu di-hosting di network cloud Dewaweb yang di-desain untuk bisa menyembuhkan diri secara cepat (quick healing) ketika ada masalah di salah satu komponen hardware atau network-nya.

IPv6 Support
Dukungan terhadap protokol Internet generasi terbaru yang lebih cepat dan aman.

Enterprise Hardware
Dewaweb menggunakan komponen server, network, storage dan hardware yang terbaik dan ultra reliable untuk memastikan cloud server selalu lancar dan optimal.

Self Healing Storage
Ketika terdeteksi ada problem di salah satu disk, maka system secara otomatis akan mengalihkan service ke disk lain, sambil menunggu disk yang error selesai diperbaiki atau diganti baru. Tidak ada downtime dan tidak ada penurunan performance, seperti biasanya terjadi di RAID system.
80,000+ PELANGGAN PERCAYA DENGAN DEWAWEB
CLOUD DATACENTER TERBAIK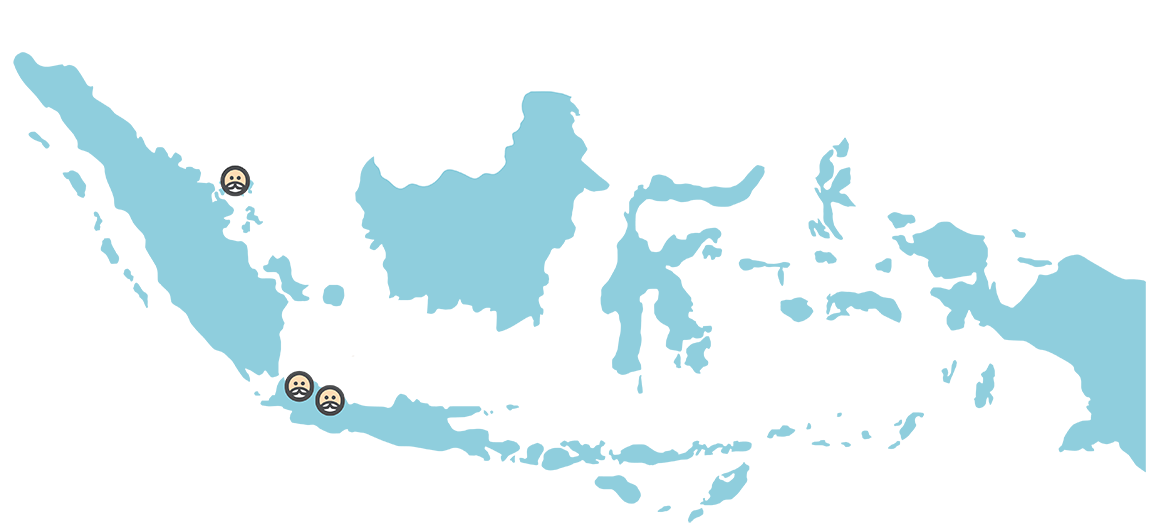 MM2100, Cibitung
Tier-4 Datacenter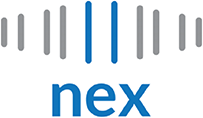 Cyber 2 Tower, Jakarta
Tier-3 Datacenter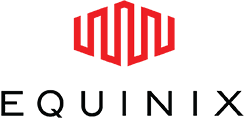 Ayer Rajah Crescent
Tier-3 Datacenter
Get
Dewaweb Cloud Server (VPS)
Now!
PILIHAN LAYANAN SUPPORT
Self Managed by You (Default)
Kamu yang bertanggung jawab mengelola dan mengamankan cloud server (VPS) melalui console SSH atau Remote Desktop. Layanan support Dewaweb terbatas hanya untuk permintaan reboot, rebuild, dan upgrade server.
On Demand Support
Untuk bantuan instalasi, konfigurasi, pengamanan, dan lain-lain yang bersifat one time dan tidak sering (sekali-sekali saja), kamu bisa meminta bantuan team Ninja Support Dewaweb.
Biaya: Sesuai tingkat kesulitan
Fully Managed by Dewaweb
Kami akan membantu mengelola Cloud Server kamu secara lengkap: instalasi, migrasi website, pengamanan, monitoring 24/7, dan juga kamu bisa konsultasi gratis dengan L3 Admin Dewaweb
Biaya: contact us for best price
Covid-19 Update: Phone Support hanya tersedia di hari kerja Senin-Jumat, 08:00 - 18:00 WIB dan kantor Dewaweb tidak menerima kunjungan. Live Chat & Helpdesk Email Support tetap tersedia 24/7.
Cloud VPS Dewaweb
Jika Anda memerlukan layanan web hosting dengan kebutuhan penyimpanan lebih banyak dan kendali penuh, Anda bisa menggunakan layanan server cloud VPS murah dari Dewaweb. Virtual Private Server atau VPS adalah jenis server berbasis cloud yang memungkinkan Anda untuk menyimpan data di cloud tanpa perlu melakukan maintenance langsung terhadap mesin server.

VPS server mengandalkan internet untuk menjalankan fungsinya. Alhasil, ketika salah satu server mengalami kerusakan, data tidak lantas hilang, namun dapat dipindahkan secara otomatis ke server lain melalui koneksi internet, tanpa downtime.

Di Dewaweb, Anda bisa mendapatkan harga murah untuk sewa cloud server VPS dengan dukungan teknologi yang bisa diandalkan. Bagaimana tidak, Dewaweb sudah tersertifikasi keamanan ISO 27001 dan jaminan 100% Uptime SLA. Anda juga bisa memilih jenis VPS murah yang ingin digunakan berdasarkan sistem operasinya (OS), seperti VPS Windows atau VPS Linux Indonesia.

Selain sertifikasi keamanan ISO 27001, cloud VPS Linux & Windows Indonesia persembahan dari Dewaweb juga sudah dilengkapi dengan CPU Intel Xeon Gold Cascade Lake untuk mendukung kinerja jaringan yang lebih cepat. Memori penyimpanan NVMe SSD juga sudah digunakan di server VPS Dewaweb untuk menunjang kebutuhan transfer data. Sebab, NVMe SSD di Windows & Linux server Dewaweb memiliki kecepatan 5 kali lebih tinggi dibanding pendahulunya dan 25 kali lebih cepat dibanding hard disk (HDD).

Pelanggan juga bisa mendapatkan sewa cloud VPS murah di Dewaweb dengan fitur Auto Healing Network sehingga ketika ada gangguan pada jaringan, gangguan tersebut dapat diatasi dengan cepat tanpa perlu mengganggu jaringan server. Soal bandwidth, tak perlu khawatir, karena cloud VPS Dewaweb sudah menerapkan unlimited bandwidth sehingga pelanggan bisa mendapatkan pengalaman terbaik saat menggunakan server Linux/Windows terbaik di Indonesia ini.

Linux SSD server dibandrol mulai dari Rp300 ribu per bulan untuk kapasitas penyimpanan 20 GB. Di sisi lain, Windows SSD Server dibandrol dari Rp650 ribu per bulan dengan kapasitas penyimpanan 30 GB. Tapi tenang, Anda masih bisa mendapatkan harga yang cocok, sesuai dengan kebutuhan. Silakan lakukan konsultasi gratis terlebih dulu dengan mengirimkan email ke Tim Sales Dewaweb di [email protected].

VPS Windows dan Linux dengan harga murah ini bisa Anda kelola sendiri sehingga Anda bisa memiliki kendali penuh atas aplikasi atau program yang disimpan di server. Namun, jika tak ingin repot, Anda bisa memilih untuk menggunakan bantuan Tim Dewaweb untuk mengelola server cloud VPS. Dewaweb memiliki Tim Ninja Support yang siap sedia 24 jam untuk memastikan Anda mendapat pengalaman terbaik saat menggunakan cloud VPS Dewaweb.