Cloud Server VPS Murah & Terpercaya di Indonesia
Pindahkan aplikasi high traffic kamu ke platform enterprise cloud server (VPS) di Dewaweb dengan standard keamanan ISO 27001 dan 100% Uptime SLA. Cloud VPS Linux & Windows Dewaweb dilengkapi dengan Intel Xeon Gold, NVMe SSD Software Defined Storage, Auto Healing Network, Unlimited Bandwidth dan Ninja Support 24/7. Tanpa ribet dan harga terjangkau.
Pilihan SSD Storage di Dewaweb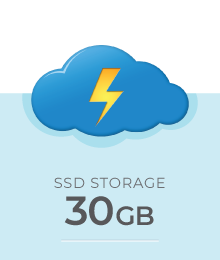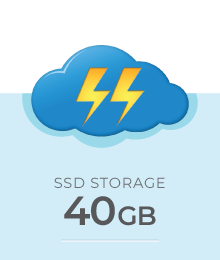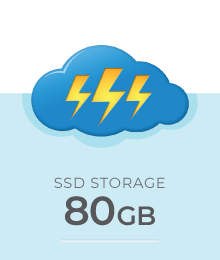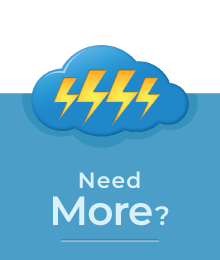 * Harga belum termasuk PPN 10%
KEUNGGULAN SEWA CLOUD VPS DARI DEWAWEB
Kenapa harus sewa cloud VPS dari Dewaweb? Karena keunggulan Dewaweb yang mampu menyelesaikan beberapa masalah di website atau aplikasimu berupa keamanan, kecepatan, kehandalan dan pelayanan terbaik.
Best Services in Class

Free Server Configuration*
Dewaweb siap membantu instalasi dan konfigurasi awal server kamu. Silahkan masukan detil konfigurasi yang diinginkan saat order.
*) only for Linux servers

Legendary Ninja Support 24/7
Nikmati layanan support kelas dunia ala Ninja Dewaweb yang legendaris dan pertama di Indonesia - 24 jam sehari via helpdesk, live chat dan telpon.
*) untuk server self-managed, layanan support terbatas untuk reboot, rebuild, upgrade/downgrade server, dll. Hubungi Sales untuk harga layanan full-managed support.
Built for Performance

Free Unlimited & Fast Bandwidth
Nikmati kecepatan network tingkat tinggi tanpa limit data transfer untuk traffic dalam negeri dan internasional. Tidak perlu kuatir ada extra charge untuk pemakaian bandwidth.

True Enterprise Hardware
Dewaweb menggunakan Enterprise Class Servers dari Dell EMC dan Hewlett-Packard yang ultra-reliable dan fully-redundant (2N architecture).

Super Fast Disk I/O
Nikmati super-fast low-latency SSD drives untuk memberikan high IOPS and throughput untuk aplikasi kamu yang membutuhkan akses disk I/O kecepatan tinggi.

Free 1 Gbps Private VLAN
Dengan private VLAN, kamu bisa melakukan interkoneksi dan transfer data super cepat antar server dalam satu internal network cloud Dewaweb, tanpa harus melewati public internet lagi.

KVM Virtualization
KVM sudah terbukti sebagai platform virtualization high performance terbaik dengan margin hanya sekitar 2% dari bare metal server, lebih unggul dibanding Xen, VMWare atau MS Hyper-V.
Built for Security

Cloud Firewall
Kelola firewall server kamu dengan mudah langsung dari control panel Dewaweb.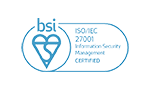 ISO27001 Certified
Menunjukkan komitmen tinggi dari management untuk menjaga keamanan informasi dan data pelanggan sesuai standar prosedur keamanan teknologi informasi kelas dunia.

Free KernelCare Protection*
Dapatkan free KernelCare license untuk memastikan kernel Linux kamu selalu up-to-date dan tanpa perlu reboot lagi.
*) only for Linux servers

Free Imunify360 Security*
Lindungi server kamu dengan teknologi AI (machine learning) dari Imunify360 yang bisa beradaptasi dengan cepat mengantisipasi ancaman cyber security terbaru.
*) only for qualified Linux cPanel servers
Built to Last

Quick Healing Network
Server kamu di-hosting di network cloud Dewaweb yang di-desain untuk bisa menyembuhkan diri secara cepat (quick healing) ketika ada masalah di salah satu komponen hardware atau network-nya.

IPv6 Support
Dukungan terhadap protokol Internet generasi terbaru yang lebih cepat dan aman.
55,000+ PELANGGAN PERCAYA DENGAN DEWAWEB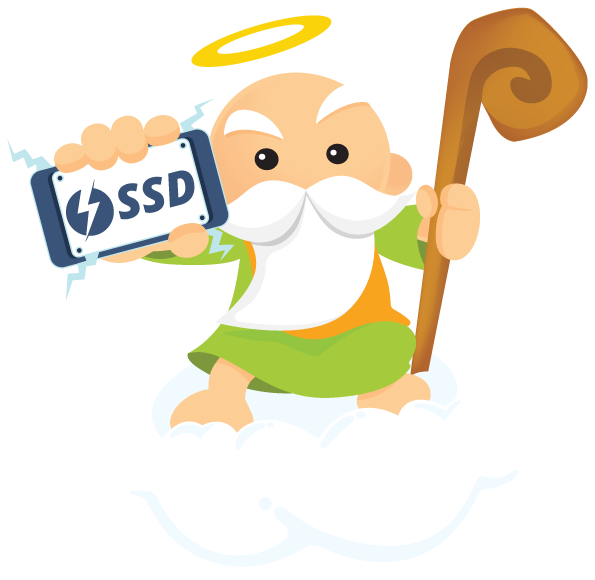 OVERVIEW
Apapun kebutuhan aplikasi kamu, solusi Cloud Server VPS murah dari Dewaweb adalah pilihan tepat dan handal.

Nikmati layanan premium class, secure, fast and reliable cloud server, powered by HP Enterprise Blade System, Pure SSD Storage, IPv6 support, 100% Uptime SLA, dan 24/7 Ninja Support. Layanan VPS Dewaweb juga adalah yang pertama di Indonesia yang sudah melalui proses audit keamanan ketat untuk mendapatkan sertifikat ISO 27001:2013 dari BSI.

Sebagai developer, kamu mendapatkan kebebasan untuk mengkonfigurasi server sesuai kebutuhan (CPU, RAM, Storage, NAS, IPs, Backups, Control Panels, add-ons) dan tersedia lebih dari 70 variasi templates yang bisa dipilih (RHEL, CentOS, Debian, Ubuntu, OpenSUSE, FreeBSD, Slackware, Windows Server 2008/2012/8.1, dll) untuk mempermudah deployment server.

Dewaweb juga memberikan self-managed control panel untuk management server (reboot, rebuild, console, view usage, firewall, dll) dan Cloud Server juga bisa di-upgrade/downgrade kapan saja sesuai kebutuhan.

CLOUD LOAD BALANCERS
Untuk kebutuhan aplikasi yang high traffic dan membutuhkan high availability, silahkan contact kami untuk mengaktifkan Cloud Load Balancers Solution, Fully Managed by Dewaweb. Harga mulai dari 1 juta per bulan, tergantung konfigurasi dan pemakaian bandwidth.
Cloud Load Balancer Features:
Load balance any TCP based traffic – HTTP/S, MySQL, SSH, Email, FTP, etc.
Private Gigabit LAN – connects your loadbalancers to your servers (and your servers to each other)
SSL termination – offload SSL to your loadbalancer
Session Persistence – balancers maintain sessions by sending visitors always to the same server
Any-Port Balancing – if you can run a service, we can balance it
Floating IP4 and IP6 Addresses – your loadbalancers get IP4 and IP6 addresses, so your servers can use private IPs if you prefer
Wide range of balancing methods – Round robin, least load, RDP cookies or cookie insertion
Zero Downtime – Scale and work on servers, and scale your loadbalancers to handle more traffic (or less) without any downtime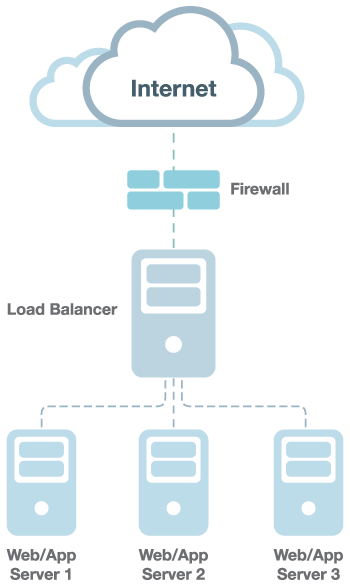 15 GLOBAL LOCATIONS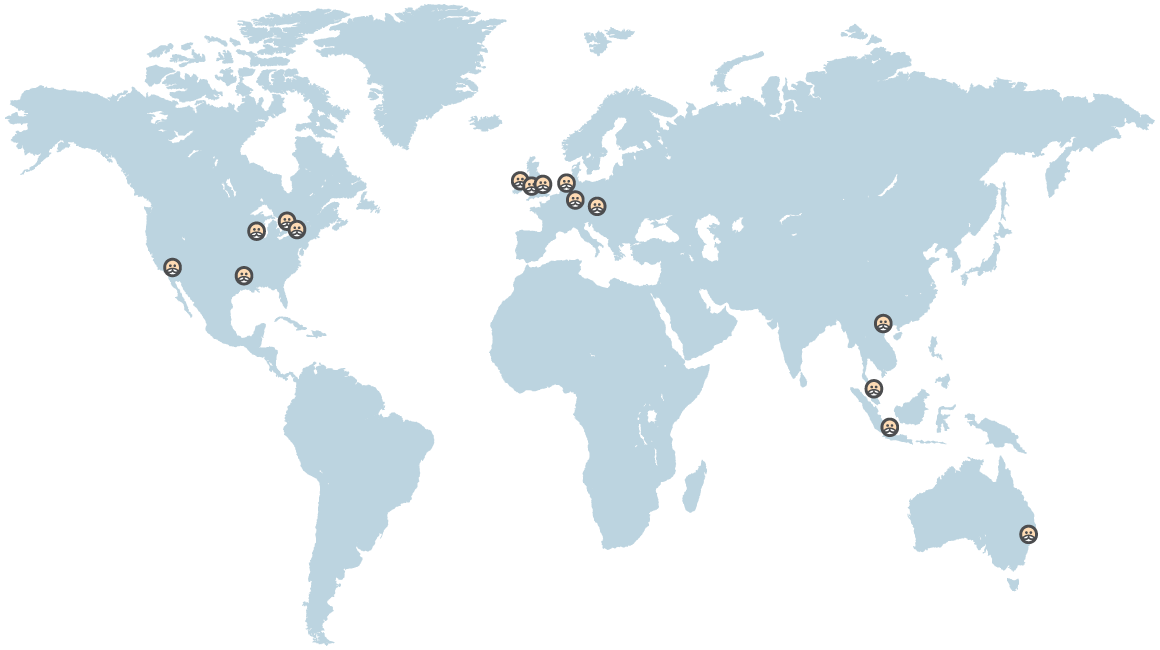 North America
Los Angeles, CA
Dallas, TX
Chicago, IL
Buffalo, NY
Toronto, Canada
Europe
Dublin, Ireland
London, Maidenhead, UK
London, Docklands, UK
Amsterdam, Netherlands
Frankfurt, Germany
Vienna, Austria
Asia Pacific
Jakarta, Indonesia
Singapore
Hong Kong, China
Sydney, Australia
PILIHAN LAYANAN SUPPORT
Self Managed by You (Default)
Kamu yang bertanggung jawab mengelola dan mengamankan cloud server (VPS) melalui console SSH atau Remote Desktop. Layanan support Dewaweb terbatas hanya untuk permintaan reboot, rebuild, dan upgrade server.
On Demand Support
Untuk bantuan instalasi, konfigurasi, pengamanan, dan lain-lain yang bersifat one time dan tidak sering (sekali-sekali saja), kamu bisa meminta bantuan team Ninja Support Dewaweb.
Biaya: Sesuai tingkat kesulitan
Fully Managed by Dewaweb
Kami akan membantu mengelola Cloud Server kamu secara lengkap: instalasi, migrasi website, pengamanan, monitoring 24/7, dan juga kamu bisa konsultasi gratis dengan L3 Admin Dewaweb
Biaya: contact us for best price