Cloud Hosting Murah & Berkualitas di Indonesia
Tingkatkan penjualan dan traffic di website kamu dengan inovasi cloud hosting tercanggih di Indonesia. Website kamu akan selalu available, cepat diakses dan juga aman terlindungi dari serangan malware dan hackers. Tersedia berbagai paket cloud hosting terbaik dengan harga termurah untuk personal, corporates, e-commerce, dan developers.
Promo #AlwaysTheBest - Free hosting up to 12 month + Discount 20% (one time only, berlaku untuk minimal pembelian paket Hunter periode tahunan). Gunakan kode promo ini saat checkout: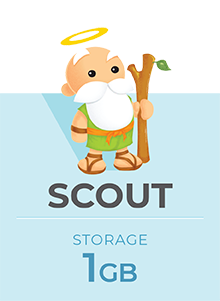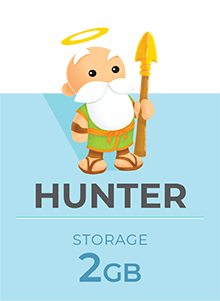 Website sederhana, toko online dan blog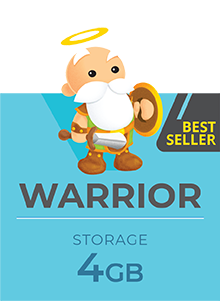 Toko online, WooCommerce, PrestaShop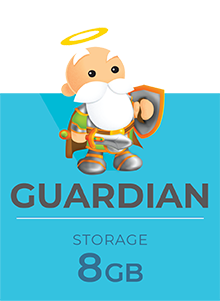 Advanced e-commerce store, corporate website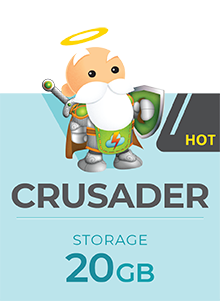 Advanced store, Magento, corporate website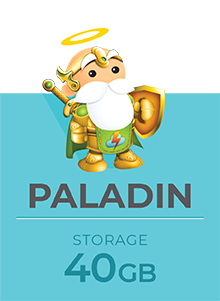 News portal, e-commerce, corporate website, mobile apps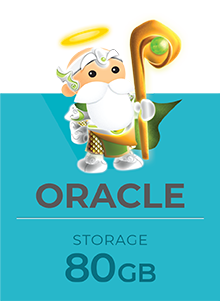 High traffic news portal, e-commerce and apps
* Harga belum termasuk PPN 10%
KENAPA HARUS HOSTING DI DEWAWEB?
Temukan jawabannya di video berikut ini...
55,000+ PELANGGAN PERCAYA DENGAN DEWAWEB
FITUR CLOUD HOSTING TERBAIK UNTUK KAMU
Dewaweb memberikan layanan cloud hosting murah dengan kualitas terbaik untuk membantu bisnis online kamu semakin sukses. Nikmati semua fitur unggulan dan premium di bawah ini, tanpa biaya tambahan dan jarang ditemukan di provider hosting lain.
Best Services in Class

Domain Gratis Selamanya
Dapatkan gratis domain yang diperpanjang otomatis seumur hidup selama website kamu di-hosting di Dewaweb. Ini menghemat biaya untuk memulai bisnis online kamu!

Scout & Hunter: FREE .my.id/.web.id/.biz.id
Warrior ke atas: FREE .com/.net/.id/.co.id dll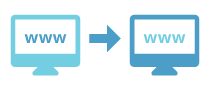 Migrasi Website Gratis
Dewaweb Ninja Support 24/7 akan membantu migrasi website kamu dari provider hosting lama ke paket cloud hosting murah Dewaweb sehingga berjalan mulus tanpa downtime dan tanpa biaya apapun.

Legendary Ninja Support 24/7
Nikmati layanan support kelas dunia ala Ninja Dewaweb yang legendaris dan pertama di Indonesia - 24 jam sehari via helpdesk, live chat dan telpon. Gratis.
Built for Performance

Free Unlimited & Fast Bandwidth
Nikmati kecepatan network tingkat tinggi tanpa limit data transfer untuk traffic dalam negeri dan internasional, sehingga kamu tidak perlu kuatir ada extra charge untuk pemakaian bandwidth.

Dewaweb menggunakan webserver LiteSpeed Enterprise yang terbukti 40x lebih cepat dari Apache webserver dan di-desain untuk menangani volume traffic yang sangat tinggi.

Module caching super canggih yang membantu meningkatkan kecepatan website WordPress, PrestaShop, Magento, Joomla, Drupal, dsb.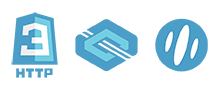 HTTP/3 + QUIC + Brotli
Website kamu akan di-loading lebih cepat di desktop, tablet dan mobile dengan teknologi web terbaru (multiplexing, caching, server push, data compression, dll).

Teknologi caching database objects di RAM dan performanya lebih cepat dari teknologi sebelumnya (memcached). Redis biasa dipakai oleh Twitter, SnapChat, Pinterest, dll.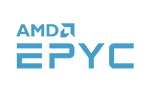 AMD EPYC CPU
Server terbaru Dewaweb menggunakan teknologi AMD EPYC (Rome) yang super cepat dan efisien untuk melayani workload aplikasi yang berat.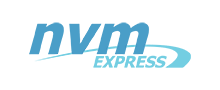 NVMe SSD - 5x Faster
Teknologi storage NVMe SSD yang 5x lebih cepat dari SSD disk generasi sebelumnya, membantu meningkatkan kecepatan proses aplikasi dan database.

Software Defined Storage
Teknologi penyimpanan data terbaru menggunakan multiple storage nodes dan high-speed 2x25 Gbps network untuk IOPS throughput maksimal dan low latency ~ 0.1 ms.
Built for Security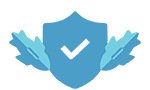 Premium Anti DDoS Protection
Nikmati proteksi Anti DDoS premium dari Cloudflare Magic Transit tanpa biaya tambahan. Website kamu akan terlindungi dari semua jenis serangan DDoS L3/L4 tanpa penurunan performance sedikitpun.

Imunify360 AI Security
Semua server Dewaweb dilindungi dengan teknologi AI (machine learning) dari Imunify360 untuk dengan cepat mengantisipasi ancaman cyber terbaru.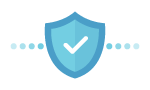 Proactive Defense + WAF
Melindungi website kamu dari celah keamanan (vulnerabilities) dan ancaman malware terbaru. Termasuk free malware scanner & cleaner langsung dari cPanel.

Amankan website kamu dengan SSL Grade A dari Dewaweb, yang bisa di-test langsung dari Qualys SSL Labs.

SpamExperts & MailChannels Protection
SpamExperts memastikan incoming email ke inbox kamu bersih dari spam, virus dan phishing. MailChannels memastikan semua pengiriman email dari server Dewaweb berjalan lancar dan masuk ke Inbox penerima, bukan ke Junk/Spam folder. Produktivitas kerja kamu menjadi maksimal dan semakin lancar!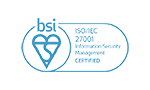 ISO27001 Certified
Menunjukkan komitmen tinggi dari management untuk menjaga keamanan informasi dan data pelanggan sesuai standar prosedur keamanan teknologi informasi kelas dunia.
Built to Last

Quick Healing Network
Network Cloud Dewaweb di-desain untuk bisa menyembuhkan diri secara cepat (quick healing) ketika ada masalah di salah satu komponen hardware atau network.

Enterprise Hardware
Dewaweb menggunakan komponen server, network, storage dan hardware yang terbaik dan ultra reliable untuk memastikan layanan cloud hosting selalu lancar dan optimal.

Automatic Cloud Backup
Website kamu secara otomatis di-backup setiap hari dan di-arsip sampai 2 bulan ke belakang. Ketika terjadi insiden, tinggal masuk ke cPanel untuk restore files, database atau email dengan mudah.
PERTANYAAN SEPUTAR CLOUD HOSTING DI DEWAWEB
Apakah pembelian paket cloud hosting murah Dewaweb termasuk domain gratis?
Ya betul, promo ini berlaku untuk pembelian paket cloud hosting periode tahunan. Selama account hosting
diperpanjang tiap tahun, domain akan ikut diperpanjang juga secara gratis.

Untuk paket Scout & Hunter: gratis domain .my.id/.web.id/.biz.id
Untuk paket Warrior ke atas: gratis domain .com/.net/.id/.co.id dll

Berlaku untuk pembelian domain baru maupun transfer domain dari provider hosting lain.

Domain ini 100% milik Anda. Kalau Anda tidak ingin memperpanjang hosting di Dewaweb, domain boleh dipindahkan ke tempat lain.
Seperti apa spesifikasi server yang dipakai Dewaweb?
Secara berkala Dewaweb memperbarui spesifikasi hardware yang dipakai sesuai perkembangan teknologi terbaru. Generasi hardware yang dipakai saat ini adalah generasi ke-empat dari sejak awal Dewaweb launching di tahun 2014 dan menggunakan 100% teknologi cloud yang fully-redundant dan high availability di semua level baik hardware, software, networking, dan storage.

Setiap cloud hypervisor Dewaweb menggunakan spesifikasi CPU Intel Xeon Gold Cascade Lake 5218/6212U (atau yang terbaru), 384-512 GB RAM, NVMe SSD drives, Dual PSUs 1000W (Titanium level), dan Dual 10/25G NICs. Untuk virtualisasi menggunakan teknologi KVM yang bekerjasama dengan back-end software defined storage yang memungkinkan untuk setiap virtual server dimigrasi antar hypervisor dalam hitungan detik saja, sehingga ketika terjadi failure di salah satu node, proses recovery jauh lebih cepat dan mudah dibanding arsitektur traditional non-cloud.
Di mana lokasi cloud datacenter Dewaweb?
Dewaweb menyediakan 3 pilihan lokasi datacenter: Jakarta, Singapore dan San Jose (USA). Semua lokasi memiliki kualitas network yang sama dan silahkan sesuaikan dengan profile pengunjung website kamu mana yang terdekat dengan mereka.

Untuk Indonesia, Dewaweb memilih lokasi datacenter Tier-4 terbaik di kelasnya yaitu Equinix DCI, datacenter yang sama yang dipakai oleh Google & Alibaba Cloud.
Apa saja keunggulan unik Cloud Hosting untuk Corporates dibanding dengan yang Personal?
Extra Cloud Power, khusus untuk perusahaan dan website dengan high volume traffic, sampai jutaan pengunjung setiap bulannya.


Unlimited Addon & Parked Domains.


Limit pengiriman email per jam yang jauh lebih tinggi dari paket lainnya, up to 2000 email per jam untuk paket Oracle.


Gratis SpamExperts Enterprise Email Filtering untuk meningkatkan produktivitas Anda dalam berkerja dengan email.
Bagaimana kalau saya sudah punya domain di provider hosting lain?
Maka domain tersebut dapat ditransfer ke Dewaweb (biaya transfer gratis) dan domain akan otomatis diperpanjang 1 tahun lagi. Domainnya tolong di-unlock dan dapatkan kode EPP-nya.
Apa yang akan terjadi apabila website saya memakai sumber daya (resource) yang dialokasikan hingga penuh?
Dari cPanel, Anda bisa memonitor pemakaian CPU dan Memory dari website Anda. Kalau CPU atau Physical Memory Usage mencapai 100%, maka akibatnya website akan jadi lambat karena terjadi bottleneck. Sebaiknya di-upgrade segera ke paket cloud hosting yang lebih tinggi dengan kapasitas CPU dan Memory yang lebih besar, maka website akan menjadi cepat kembali.
Bagaimana prosedur pindah dari hosting lain ke paket cloud hosting murah Dewaweb?
1. Domain di-unlock dulu di control panel domain di registrar lama dan minta Kode EPP untuk transfer domain (biasanya ada di control panel juga – kalau tidak ada, email provider hosting Anda).

2. Pilih paket cloud hosting Dewaweb dan klik Order Now.

3. Di halaman Konfigurasi Product, pilih menu "Saya mau transfer domain saya dan perpanjang di Dewaweb".

4. Masukkan Kode EPP di atas (kalau belum ada, isi aja asal, misal: "12345" – ini bisa menyusul nanti).

5. Lakukan pembayaran via Credit Card, Internet Banking, atau Bank Transfer ke rekening PT Dewaweb di BCA 287-287-8000. Cantumkan no invoice pada kolom berita (jika ada). Pembayaran dengan Credit Card tidak perlu lakukan konfirmasi pembayaran (konfirmasi otomatis). Selain pembayaran dengan Credit Card, harap lakukan konfirmasi pembayaran kepada kami dengan mengirimkan snapshot foto/hasil scan bukti struk ATM/slip setoran/M-Banking/Internet Banking disini.

6. Kirimkan info login ke cPanel hosting lama ke Support dan website akan dimigrasi dalam 1 x 24 jam. Mudah, cepat dan gratis!

7. Silahkan update nameserver domain ke Dewaweb:
ns1.dewaweb.com
ns2.dewaweb.com
ns3.dewaweb.com


8. Migrasi sudah selesai. Dalam 24 jam, traffic website Anda akan mulai dilayani oleh cloud server Dewaweb.
Metode pembayaran apa saja yang diterima di Dewaweb?
Kamu bisa melakukan melakukan pembayaran melalui:

- Bank Transfer / Virtual Account: BCA, ATM Bersama, Prima atau Alto
- QRIS Code: GO-PAY, OVO, Dana, LinkAja, m-BCA, dsb.
- Credit Card: Visa, Mastercard atau JCB
- LINE Pay e-cash
- Mandiri e-cash

Semua pembayaran melalui channel di atas ini tidak memerlukan konfirmasi pembayaran manual dan order langsung diproses.
Disk Space yang puluhan Gigabytes itu apakah bebas saya gunakan atau ada batasan inodes, dan lainnya?
Tidak ada batasan, selama masih dalam batas kuota.
Apakah ada batasan jumlah pengiriman email di Dewaweb?
Untuk batas pengiriman email menyesuaikan paket cloud hosting yang dipilih:
| | | |
| --- | --- | --- |
| Scout | - | 100 email / hour |
| Hunter | - | 200 email / hour |
| Warrior | - | 300 email / hour |
| Guardian | - | 500 email / hour |
| | | |
| --- | --- | --- |
| Crusader | - | 1000 email / hour |
| Paladin | - | 1500 email / hour |
| Oracle | - | 2000 email / hour |
Guaranteed resource, apakah sumberdaya yang saya dapatkan bisa lebih dari itu? Misal apakah ada virtual memory? Apakah spesifikasi CPU core dan RAM di cloud itu sama halnya dengan komputer biasa?
Ya, betul, spesifikasi resources itu adalah physical CPU core dan RAM seperti di komputer biasa. Untuk virtual memory, kita tidak batasi.
Covid-19 Update: Phone Support hanya tersedia di hari kerja Senin-Jumat, 08:00 - 18:00 WIB dan kantor Dewaweb tidak menerima kunjungan. Live Chat & Helpdesk Email Support tetap tersedia 24/7.